Timpview High School


Class Of 1982
In Memory
Quinn Haddock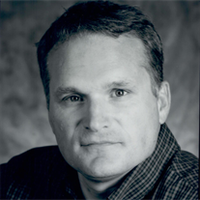 Quinn Jay Haddock, son of Elaine Carlton Haddock and Ian Grove Haddock, born May 27, 1964 in Citrus Heights, California and died August 12, 2017 in Provo, Utah after a sudden illness. He lived a wonderful life of only 53 years and will be missed by his wife, Tandra Linelle Ross and his children, Jordan Kent Haddock, Steven Jay Haddock, Ryker Lee Haddock (Heather Ashton), Tambre Lyn Haddock (Bryce Nobles), Lacy Ann Haddock and Lyndie Kay Haddock as well as his grandson Logan Jay Haddock (Ryker/Heather).

Professionally, Quinn will be remembered for his career in the data storage industry as an industry-wide expert in tribology; the study of wear and friction surfaces. His designs enabled dozens of different disk drives providing employment for many thousands of people manufacturing these products around the world. Later in his career, Quinn became a systems/firmware engineer, enabling leading edge data storage products. Quinn received numerous awards and patents for his creative design work and was a mentor throughout his career, helping many younger engineers learn how to analyze and solve complex problems.

He attended elementary and junior high school in Citrus Heights, California, Dixon Junior High, Timpview High School, and Brigham Young University in Provo, Utah; graduating with a BS in Mechanical Engineering. Quinn served a mission for The Church of Jesus Christ of Latter-Day Saints to the Argentina Buenos Aires South Mission, September 1983-1985. Quinn had a strong testimony of the restored gospel of Jesus Christ and served tirelessly in many capacities.

He loved his family and had a great interest in water sports, BYU volleyball, football, wrestling, and the outdoors.

Surviving him are his wife, children, and grandchild as well as his brothers, Rex Haddock (Carol), Reed Haddock (Sandra), Kevan Haddock (Lizbeth), Keith Haddock, and his mother, Elaine Carlton Haddock Rowley. He is preceded in death by his father, Ian Grove Haddock.

Funeral Services will be held Friday, August 18, 2017 at 12:00 Noon at the Edgemont 7th Ward, 555 East 3230 North, Provo, Utah, where a Viewing will be held prior from 10:00 to 11:30 am. Interment in East Lawn Memorial Hills, 4800 North 650 East, Provo, Utah.

Funeral Directors: Utah Valley Mortuary.