Timpview High School


Class Of 1982
In Memory
Sheryl Smith (Mills)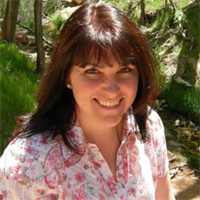 Obituary for Sheryl Lynn Mildenhall Mills
Sheryl Lynn Mildenhall Mills was born to Kim and Barbara Charlene Smith on July 31, 1964 in Fort Ord, California. She passed away peacefully in her sleep the morning of June 9, 2017 in Wilsall, Montana after a two year battle with cancer. Sheryl grew up moving around the world until her family settled in Provo, Utah. She is sister to Julie, Brian, Gary, Denise, Mark, Lori, and Jeanette.

Sheryl married Benjamin Mildenhall on March 29, 1985 in the Provo Utah temple. Together they grew a loving family of five children. While moving through Utah, Oregon, and Colorado she created a stable home with her nurturing and compassionate personality. Each place she lived she built lasting friendships and touched the hearts of those she knew. She loved serving in her church and community, especially working with the youth. Sheryl is known by her family and friends for her love of music, her compassion, and her welcoming smile.

After losing her sweetheart, Ben, in 2005, Sheryl married Mark Mills on March 7, 2012 and was welcomed in to his family by his five children; Brittany, Kirk, Tyler, Gabe, and Blaine. Together they lived in Tennessee and Montana, where Sheryl continued to work around youth in schools and quickly became loved by those in her community.

Sheryl left a legacy of faith in Jesus Christ, courage, strength, and love for all those around her. Sheryl is survived by her husband Mark, her children; Charlene (Aren), Randy (Krista), Sydney, Erica, Miquel (Kyle), and her nine grandchildren. She is preceded in death by her husband Ben, Ben's parents, and her mother Charlene.

Funeral services will be held on Wednesday, June 14, 2017, at 11:00 AM in the LDS Chapel at 1402 South 570 West, Provo, UT 84601. Friends may call at Berg Mortuary, 185 East Center St, Provo, UT Tuesday, June 13 from 6-8:00 pm and at the church building on Wednesday morning prior to the services from 9:30-10:45 AM. Interment will be in the Provo City Cemetery. Condolences may be expressed at www.bergmortuary.com.