Timpview High School


Class Of 1982
In Memory
Brent Graham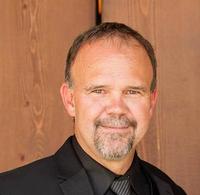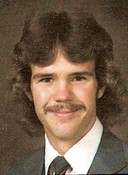 Brent Alan Graham left this earth on August 11, 2018 in Las Vegas, Nevada. Brent was a great father, grandfather, brother, son, uncle and friend. You could see the love he had for his children and grandchildren in his actions and body language anytime he was with them; he loved them more than anything. He had a true passion for traveling. He enjoyed going to different exotic locations where he could relax on the beach (it had to have beaches), snorkel, scuba dive, explore the oceans beauties and create lasting memories with his loved ones. He especially had a deep love and appreciation for Maui, Hawaii.

Brent was a friend to all who knew him and was always willing to lend a hand to anyone in need. He was a great handyman and enjoyed doing many DIY projects. He was great with tools and could fix any type of mechanical issues with any car.
Our hearts are broken, but we smile through our tears because of all the wonderful memories he has left us with. His tender heart and beautiful soul will not be forgotten.

Brent was born March 12, 1964 to Darlene Stuehser Graham and Berkley Graham in Cedar City, Utah. The family moved to Provo, Utah in 1966. As a Boy Scout, he developed a love for the great outdoors; from fishing and camping to skiing. He enjoyed spending time with his grandparents, between the Graham family farm in Milburn, Utah to the beaches in Long Beach, California with his Stuehser grandparents.

In High School, Brent was on the track team and at the young age of 15 years old, he was the fastest Cross-Country runner in his age group in the state. He was also heavily involved in swimming – where he won several awards as well. Brent graduated from Timpview High School in 1982.

Brent married Lanette Smith in May of 1982. Their union was blessed with a beautiful daughter, Randi in 1983. The couple later divorced. Brent married Jennifer Hanson on September 22, 1989, who joined their families together with her two young sons, Josh and Jake Strickland. Later, Brent and Jenny were blessed with the birth of another beautiful daughter, Hailey in 1992. They made many wonderful memories together for 27 years and later divorced in 2016.

Brent was a very passionate, determined, and hardworking man who had a successful career in management, sales and operations. He was able to show true hard work by escalating his career from starting on the panel line and moving his way up the corporate ladder to Plant Manager at Martin Garage Door Manufacturing, where he worked for 30 years. After his stint with Martin Door, he moved to be The General Manager at LKQ/Keystone, where he created a thriving workforce and blew many sales goals out of the water. His last career step was at Tesla in Northern California.

Brent is survived by his mother Darlene Stuehser Graham. His four children, Randi Sodaro (Tommy), Josh Strickland (Heidi), Jake Strickland (Mallary) and Hailey Hussey (Adam), his brother Kelly D. Graham (Jerilynn), and sister Kathryn Graham Rowberry (Clark). He is also survived by his seven grandchildren, Kylah, Boston, Jackson, Olivia, Addison, Jaxton and Felicity. Many Nieces, Nephews and cousins all who love him and will miss him dearly.
Brent was preceded in death by his father Berkley Graham.

A service will be held on Saturday, October 13, from 1-2 PM, followed by a Celebration of Life from 2-4pm. This will be held at the Embassy Suites Hotel located at 10333 South Jordan Parkway, South Jordan, Utah. Please come celebrate and share your wonderful memories of Brent with his close family and friends. In lieu of flowers the family would ask that you make a donation to suicide prevention and mental health awareness organizations.